The opening lines of great literature tends to be very memorable and great writers lays out significant themes in these lines. The opening lines of Irenaeus' Apostolic Preaching express a prayer that the reader may "preserve your faith entire and so be pleasing to God" (1.1a [at 1]). This prayer introduces a world of ideas. In this first commentary on his work, we will begin to explore this world of ideas (summarized in my earlier Outline Post). Here, Irenaeus really calls upon the reader to hold firm to the faith preached by the apostles.
Perhaps the most helpful young reformed theologian in Canada today has put it this way, "everyone should read this book three times before the year's end."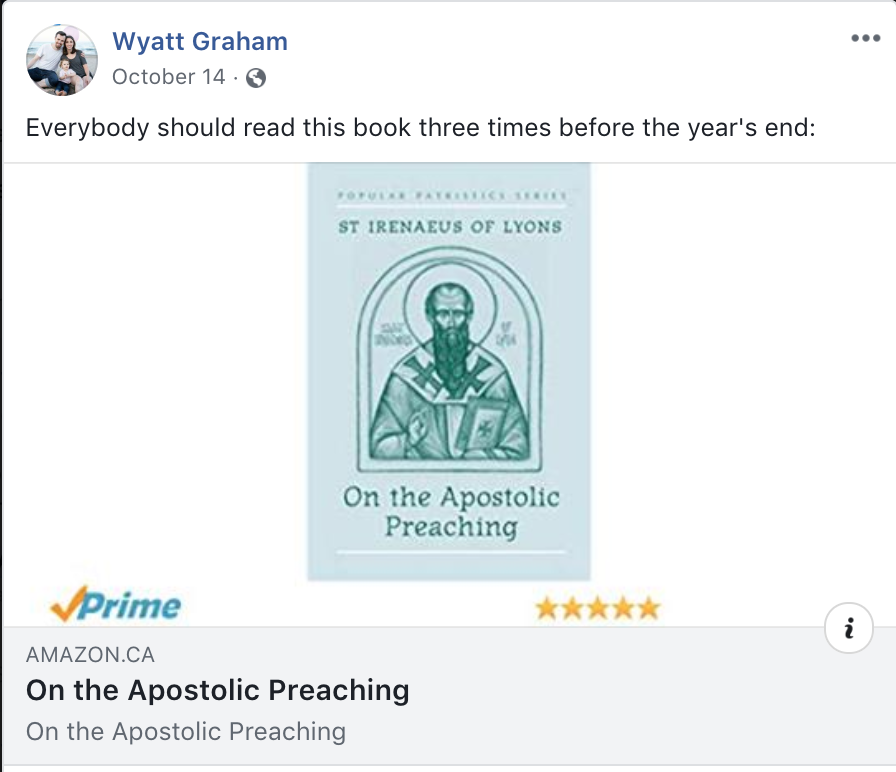 Having taken up his challenge, I read the book through twice. Now on my third time I am analysing it a little more deeply.